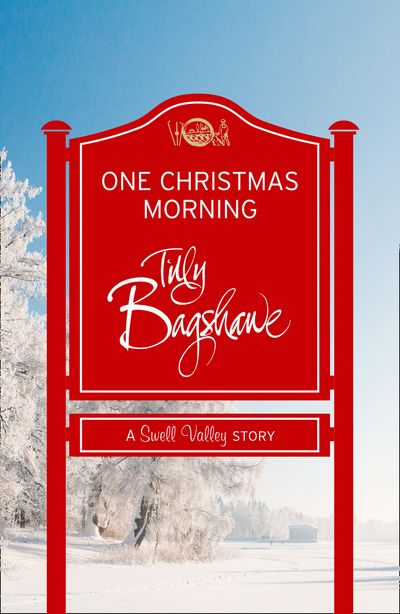 Swell Valley Series Short Story - One Christmas Morning
(Swell Valley Series Short Story)
By Tilly Bagshawe
A Christmas treat from bestselling author Tilly Bagshawe
Christmas is not the time to get your heart broken…
Dumped by the love of her life and in need of some time to recover, screenwriter Laura Tiverton retreats to the idyllic village of Fittlescombe where she used to spend time as a girl. Maybe lending her expertise to the annual nativity play will be just what she needs.
Village heart-throb and the nativity's leading man, Gabe Baxter, has always been jealous of Laura. And now she's back – beautiful, bossy, and driving him insane.
When the hotly-anticipated Christmas Ball comes around Laura can't quite believe her luck when she gets a date with the sexy playwright Daniel Smart. Perhaps it's going to be a merry Christmas after all. But when the night doesn't go to plan, and the day of the nativity dawns, Laura can't imagine showing her face in the village again.
On the night before Christmas, who will be able to persuade her that the show must go on?
Praise for Tilly Bagshawe's previous books: -
"'Total escapist, self-indulgent pleasure." - Sophie Kinsella
"'Packed with glamour, betrayal and lust" - Closer
"'Pure, unadulterated escapism" - Heat