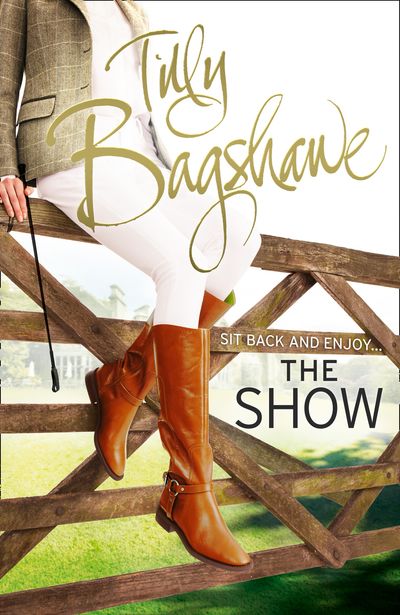 Swell Valley Series - The Show: Racy, pacy and very funny!
(Swell Valley Series, Book 2)
By Tilly Bagshawe
Welcome to Swell Valley – where the scandal is in a class of its own…
The second book in the Swell Valley series by bestselling author Tilly Bagshawe
Nestled in a glorious patchwork of fields, surrounded by chocolate box villages, Wraggbottom farm means everything to Gabe and Laura Baxter. But love and tradition doesn't pay the bills. Luckily, Laura has an idea that will share the secret of her happy (if sometimes muddy) country life: producing a reality show that will save the farm!
Until the interfering new vicar, 'Call-me-Bill' takes it upon himself to lead a protest against the show. Suddenly the village is divided; even Gabe is torn between his new found fame and his old, happy life.
With so much at stake for her village and her marriage, will Laura be able to weather the storm or will her big idea turn out to be her biggest mistake?
"'Fast-paced, fun and thoroughly entertaining" - Daily Mail
Praise for Tilly Bagshawe -
"'Full of scandal, sex and secrets, all of which combine to keep you hooked till the very end" - Closer
"'A cross between Jilly Cooper and Jackie Collins" - Daily Mail
'You're always guaranteed a corking characters and a fast-paced read with a Bagshawe story, and this doesn't disappoint' Heat -
'The queen of chick-lit' Woman's Own -
"'A cut above the rest… Pure, unadulterated escapism." - Fabulous
"'The natural heir to Jilly Cooper" - Candis