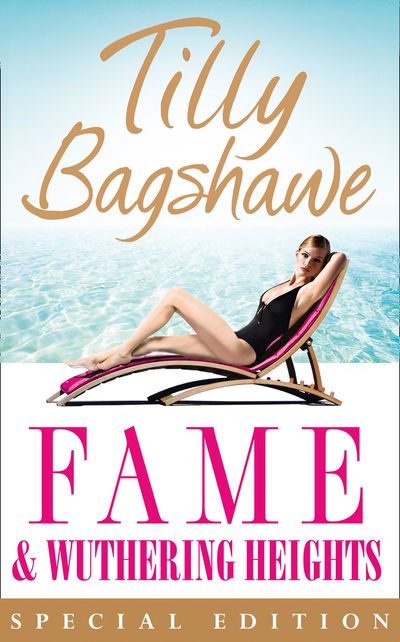 Fame and Wuthering Heights: Limited edition
By Tilly Bagshawe and Emily Brontë
Tilly Bagshawe's sumptuous new novel FAME available alongside WUTHERING HEIGHTS, the classic novel it pays homage to, in this ebook-only edition.
If you are a fan of Jilly Cooper and Penny Vincenzi then Tilly Bagshawe is a must read.
This is not 'celebrity.'
This is the real deal.
This is Fame.
The raw, sexual beauty of Sabrina Leon demands the attention of all who come into contact with her. Plucked from obscurity at the age of seventeen she's the new darling of the film scene, bagging lead roles in the hottest blockbusters. But Sabrina Leon has a problem. There's a youtube sensation on the web that's set to destroy everything she's fought for…
Hotshot movie producer Dorian Razmirez has struggles of his own. A bitter feud with rival producer and playboy, Harry Greene, has resulted in the plug being pulled on every project he goes near. Casting the disgraced Hollywood diva Sabrina Leon in Wuthering Heights is a risk that might cost him what remains of his career.
Viorel Hudson, with his jet-black hair, high, slanting cheekbones and smooth, coffee coloured skin, was always destined for great things. Now he's scored a role that every A-lister in Hollywood auditioned for – Heathcliff in Dorian Razmirez's Wuthering Heights. He may be at the height of his career, but is he ready for his latest role? For a five million pound pay cheque, it's a risk he's willing to take.
Set against a backdrop of a sumptuous crumbling English country house, the film-set of Wuthering Heights is going to be as salacious as the setting is beautiful.
Praise for Fame: -
"'It's a very naughty, fast-paced romp… with lashings of sex" - News of the World
"'Perfect beach read with added glamour" - Fabulous Magazine
"'pure, unadulterated escapism" - Heat
Praise for Tilly Bagshawe's previous books: -
"'An old fashioned bonkbuster of a read… totally engrossing" - Sun
"'An entertaining, light-hearted read… racy, pacy and very funny" - The Obverver
"'Adored has it all - glamour, betrayal, lust, greed and a curiously lovable heroine who could teach J-Lo a thing or two about being a diva" - Daily Record
"'Bagshawe's prose is as breathless as her plotting" - Mirror
"'If you like your fiction with a large helping of glamour and scandal, this is a gem" - Prima